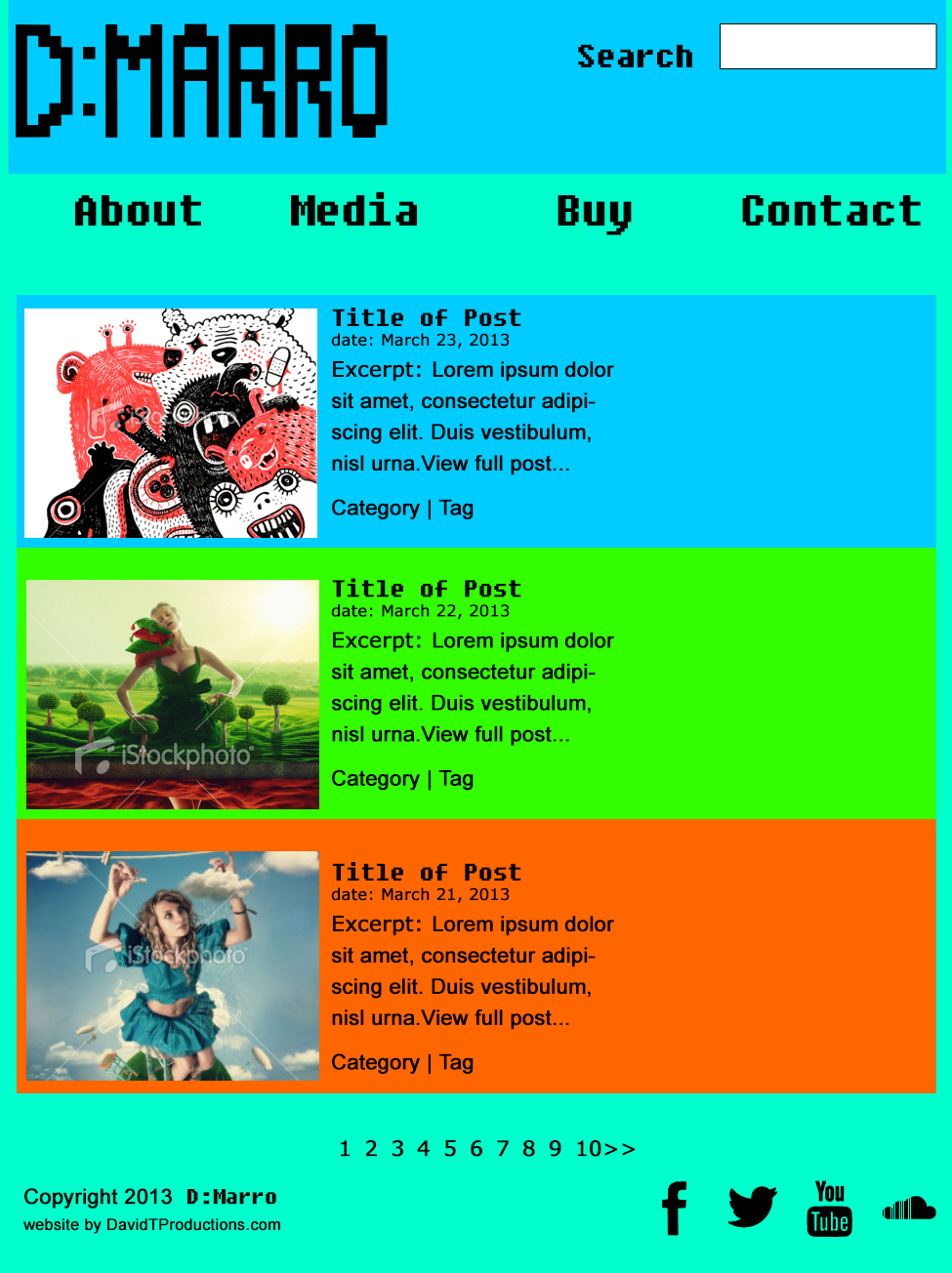 Role
Front End Web Developer
The Client
D:MARRO is a Seattle artist that works in mixed media.
The Problem
D:MARRO wanted a website where they could customize the look of their website that would include but not limited to custom background colors for pages, posts, and header. They also wanted the ability to sell their products online.
The Solution
I built a WordPress theme with features that would enable D:MARRO to change the background color of such elements as the body tag, WordPress pages, posts, and header elements. I accomplished this task by using custom fields and a plugin that I coded from scratch. I also incorporated a feature to add a PayPal button that would improve online sales of D:MARRO products.
This website includes:
web responsiveness
custom background color
custom WordPress header plugin
Paypal integration
Client Reviews
"When I wanted to start a website I went to David. He was able to take my needs and implement them into a stylish and easy to navigate site. With professionalism and a helpful demeanor I will definitely go to him first with any website needs."

Daniel Marlow