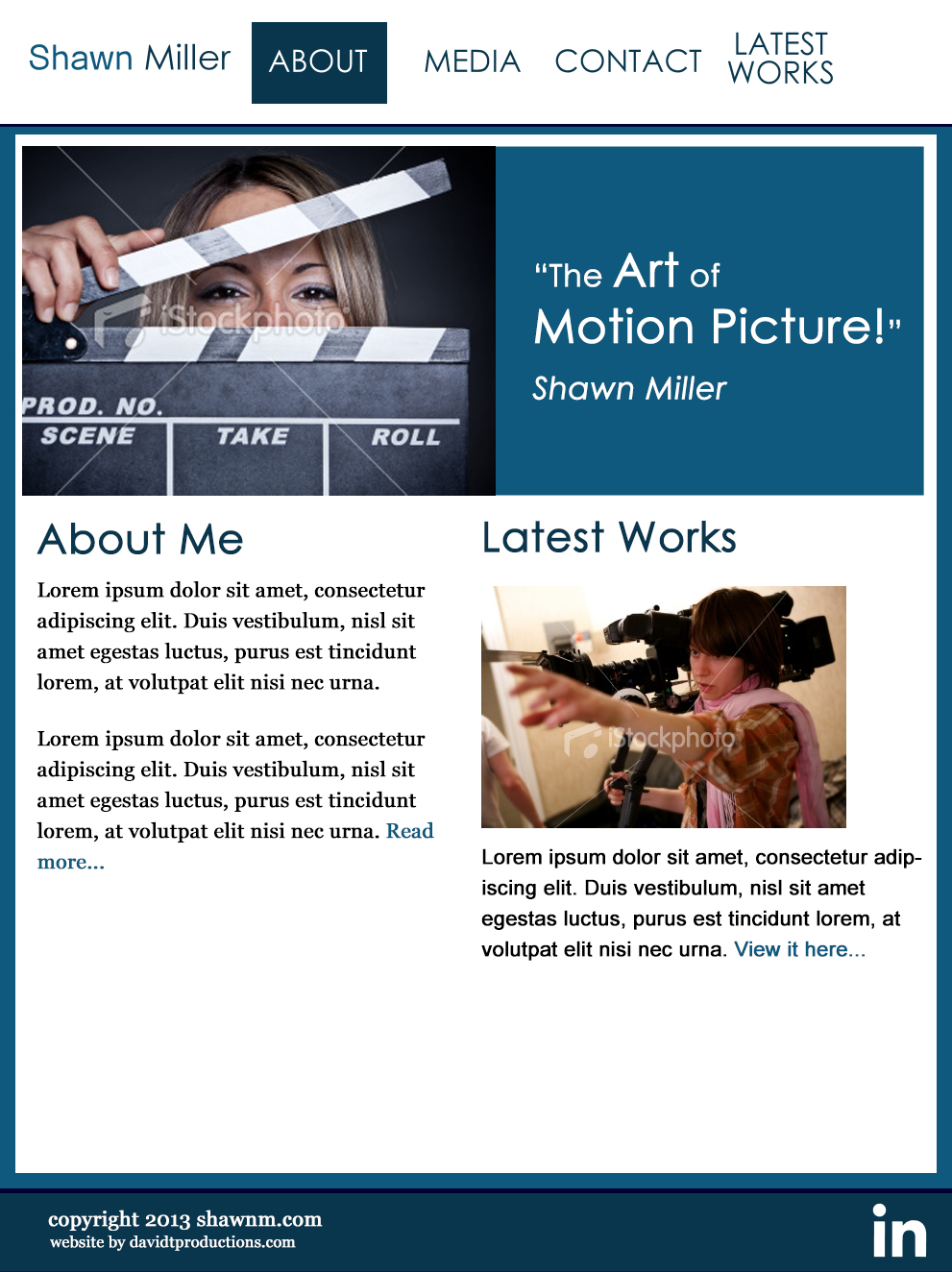 Role
Front End Web Developer
The Client
Shawn Miller is a Seattle based digital media specialist. He has over 10 years of experience which includes: Sound design, engineering, digital media encoding, graphics clean-up, HTML programming, digital video editing, user interface design, CSS, DVD authoring, MiniDV camera operator, lighting instrument, control setup, and graphics for broadcast.
The Problem
Shawn Miller had a website that was outdated and did not reflect the years of experience he has in his industry. Shawn wanted a updated website that was responsive and had new relevant content.
The Solution
I built a website that was HTML5 and web responsive increasing Shawn's web visibility. I also analyzed Shawn's information architecture and user interface to improve usability. With Shawn's new website he is now able to proudly display his latest works.
This website includes:
web responsive
HTML5
CSS3
media print
PHP
Google Analytics integration
Client Reviews
"David is great to work with. He works hard and he takes a lot of pride in a job well done, he's also cheerful and easy going. I highly recommend him."

-Shawn Miller