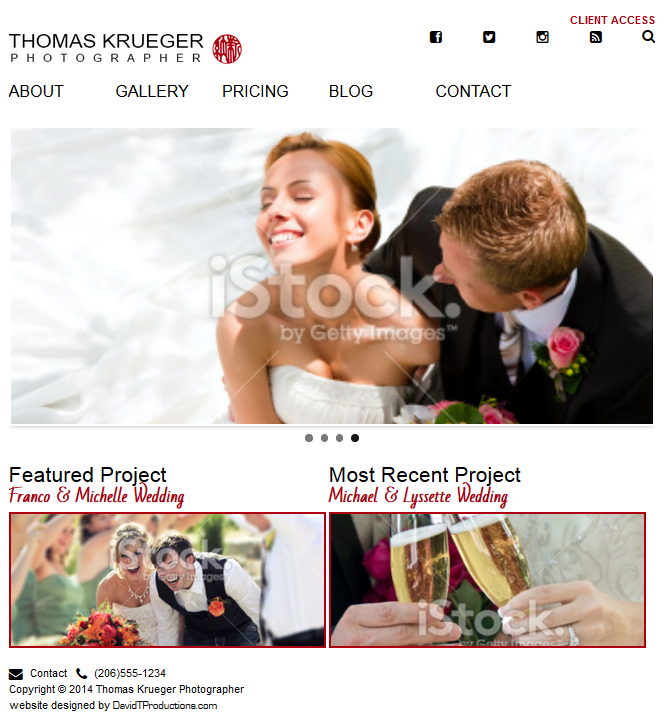 Role
Front End Web Developer
The Client
Thomas Krueger is a photographer that is the recipient of multiple awards for his art. His work has been shown in solo and juried shows throughout Seattle, NYC, Miami, Atlanta, Switzerland, and Finland and has been featured in numerous publications internationally. Thomas continues to exhibit his work all over Seattle.
The Problem
Thomas had a problem where he had a website that was a static HTML website that was difficult for him to update. His website was also difficult to navigate and not very user friendly. Thomas wanted a easier way to update his website and optimize his content for greater usability.
The Solution
I built Thomas a custom WordPress theme with features that would make it possible for Thomas to easily update his website. I also analyzed Thomas's current site architecture and content, then implemented changes to increase usability that would improve navigation and site organization. The result is improved work productivity through the use of WordPress and increase usability through content that is relevant and functional to his target audience.
This website includes:
home page slideshow
web responsiveness
CSS print media
featured image post thumbnails
dynamic sidebar
post category functionality